4 Flyboy Stars
Book 3 of the Kelly Brothers Series, but can be read as a stand-alone.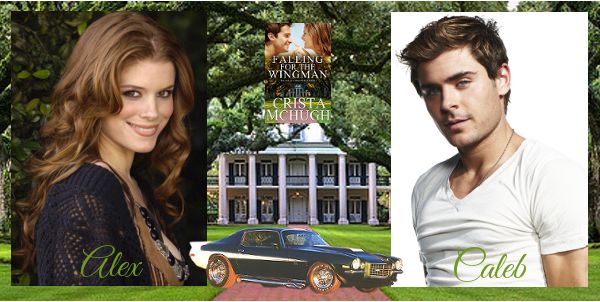 Caleb a tall & lean, brown hair & blue eyed Air Force Pilot comes home from Afghanistan expecting to be reunited with his girlfriend Kourtney. Confused as to why she didn't show up at the airfield to welcome him home, he heads back to his apartment. There he finds a dust-covered letter waiting for him on his pillow. Kourtney wrote that she just wasn't cut out to be an Air Force girlfriend. Shocked & needing answers Caleb heads to Jackson Grove, Alabama.
Alexandra "Alex" a auto mechanic with long wavy auburn hair, brown eyes & a tall boyish figure has had a crush on Caleb since the moment she 1st met him. Problem is he was Kourtney's (her big sister) boyfriend & he never seemed to really notice tomboyish Alex. When Caleb shows up at her mama's house in his midnight blue 1970 Phase III-SS 454 Camaro looking for Kourtney she thinks he has never looked better, "a walking, breathing temptation on two legs". Alex has to get him out of the house before he starts asking questions about emails Kourtney sent, since after all it wasn't Kourtney who sent them.
With Kourtney's wedding less than a week away, Caleb & Alex decide to team up & try to get her to regret her decision to end things. Alex thinks the best plan is to fake a romance to make her sister jealous. Once she sees Alex with Caleb will she want him back? Secretly the only reason Alex decides to help is because she hopes Caleb will finally see Kourtney as the selfish bitch that she is & fall for her. What will happen if Caleb finds out that she was the one who was sending him all those emails posing as her sister?
Let the small town gossip begin!
Alex's 1971 Orange Roadrunner with a retractable air grabber & 440 six-pack engine: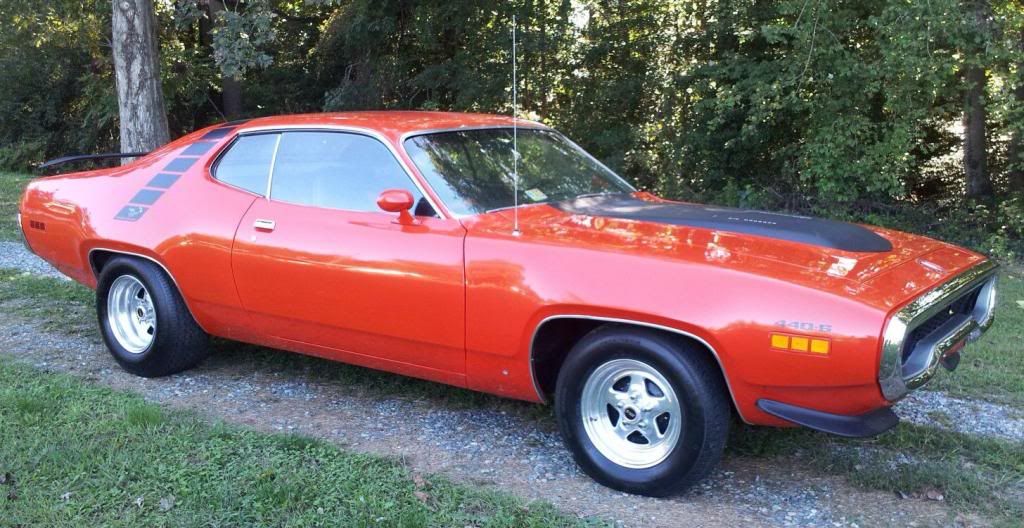 I really liked this story. It has humor, steam & classic cars (I would love to take a ride with Caleb). I definitely loved to hate Kourtney as you can see by my status updates. At the 92% mark things start getting really rushed.
(show spoiler)
The ending while happy was also very abrupt. It's not a cliffy but I was definitely left wanting more.
The next book in the Kelly Brothers Series is The Heart's Game expected to be released July 7th. This will be Daniel the surgeon's story. Can't Wait!
***ARC provided by author for an honest review***