***ARC provided via NetGalley for an honest review***
This is Part 1-6 of His to Possess Series expected to be released March 18th, 2014. You can also read each Part as a separate novella. Parts 1 & 2 are currently available with Part 3 expected to be released Jan 7th, 2014.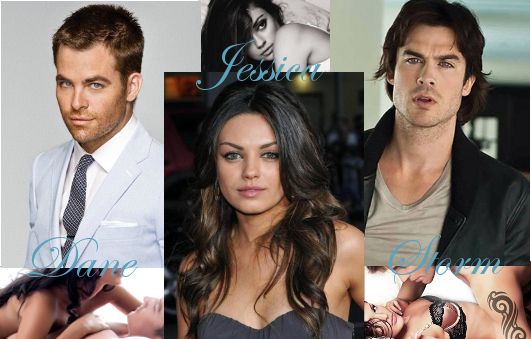 Jessica Long is unemployed, heartbroken & facing the possibility of having to move back in with her parents. She decides to attend a job fair at the DoubleTree in Philadelphia. The morning of the job fair, while paying her breakfast check Jessica thinks she sees her ex Storm in a crowd of people. She hurries out of the restaurant & follows him into a Starbuck's to say hello...but it turns out to be a case of mistaken identity. Totally embarrassed Jessica panics & flees Starbuck's.
Unfortunately it has started to rain quite hard & she sucks at hailing a cab. With no umbrella things are not looking good until a black limo pulls up. The stranger from Starbuck's offers her a lift & she accepts. They introduce themselves & she finds out that his name is Dane. After Dane gives Jessica some advice about her upcoming interviews they part ways.
Dane Ranier the CEO of Ranier Industries (Dark Brown Hair, Piercing Blue Eyes & a Sexy Muscular Body) is attracted to Jessica right away. Unable to get Jessica off his mind, he tracks her down that night & their story begins...
Jessica just got her heart broken so she is only interested in a physical relationship.

The sex scenes are scorching hot!

Since this was originally written as 6 separate novellas there is a twist at the end of each part. A few were predictable but 2 of them were SHOCKING! For me it wasn't shocking in a good way =(

*****Warning: This story has an angsty love triangle & contains some MFM action*****
I hope Melanie (Jessica's Roommate) gets her own story. I liked her =)