4.5 Seduction of the ENEMY Stars
This is Part 1 of the Pure Sin Series
Since the young age of 10 Bell (who's mother was sent to prison for a murder she did not commit) has spent her childhood in a series of foster homes. Bell knows her mom was setup & blames the entire Gable family. She wants retribution for her mother who died serving time. While planning her revenge she has educated herself in fashion, Shakespeare, tennis, finance, politics, commerce, art & law - everything Gable. Now 10 years later she is out for VENGEANCE & REVENGE.
Lander is a sexy & mysterious, clean-shaven, bronze skinned hottie with light-brown hair. At the age of 32 he is a VP at HGVB Bank (where his father is the CEO & his brother is managing director). He lives in a Upper East Side penthouse with a view of Central Park. His last name is Gable so that makes him one of Bell's enemies.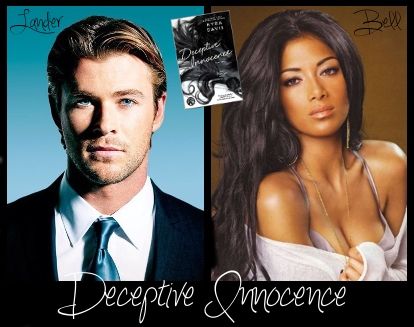 Step 1 in Bell's plan is to seduce Lander & get close to him, learn his secrets & use them against him & his family. Problem is she wasn't expecting him to wear down her defenses. Could she actually like sleeping with the enemy?
Step 2 for Bell is to become the PA to Jessica (Lander's sister in law) in order to gain access to Travis Gable (Lander's brother).
I'm loving this story. Bell & Lander's sexual chemistry is hot, Hot, HOT! My favorite steamy scenes take place outside the bedroom ;) So far there hasn't been any suspense, but I don't think we will have to wait much longer. We are left with a cliffhanger (I knew it was a 3 part series going in so I'm not surprised). I need Part 2 NOW!
Would I recommend it? Yes
Part 2 of the Pure Sin Series is expected to be released Feb 17th, 2014
Check Out all 3 covers together!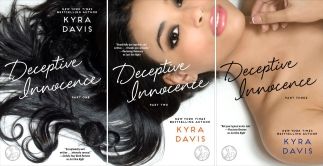 ***ARC provided via NetGalley for an honest review***